Class trip letter: KidZania 14th July
Welcome to Year 3
The teachers are Mr Gould and Mrs De Souza.
Important information:
Swimming
Both Year 3 classes will start swimming lessons every Tuesday morning from next week. Please ensure your child has their swimming trunks/costume, swimming hat and towel. Swimming goggles are optional.
We expect every child to bring in their P.E. kit on Monday and take it home each Friday, as we may have P.E. any day of the week. 
St Cyprian's homework is given out on Friday and is due in the following Wednesday. Please remind your children to put their homework books into the homework box. Homework given in late will not be marked until the following week. 
St Teresa's homework is given out on Friday and is due in the following Wednesday. Again, books handed in late will not be marked until the following week. 
                What we will be learning this half term 
Literacy
In Literacy this half-term Year 3 will be learning to read and write play scripts.
To improve our spelling skills and build our vocabulary, we will be practising spelling tricky exception words from the year 3 curriculum. These spellings will be sent home each week, and can be found at the bottom of this page. In addition to the weekly spellings, the children will be expected to complete a Grammar Check every 4 weeks. 
Reading
This half-term in our Big Read lessons, the children will be finishing E.B. White's 'Charlotte's Web' and starting work on Anthony Browne's 'Gorilla'. Our main focus will be on developing the children's inference and comprehension skills: discussing how events in a story can make characters behave in different ways as well as thinking about how we can use evidence from the text to describe a character's feelings. At the same time, the children will continue to learn strategies to decode regular and irregular words and tackle new vocabulary.
We have a diverse range of books to support your child's reading within the school and we hope this will enable your child to experience a range of authors and texts. Please ensure that you spend at least 30 minutes every evening reading with your child. We want every child to develop a love for reading, as well as the necessary skills  to read a range of text types. 
Mathematics
This term in mathematics the children will learn to estimate the sum and difference of numbers, to measure length, mass and capacity and solve related problems. They will learn to multiply numbers using the grid method and to add vertically.
They need to keep learning multiplication and division facts for 2, 5, 10, 3, 4 and 8. They should be able to say the tables at a quick pace as well as recall multiplication and division facts quickly.
International Primary Curriculum (IPC)
Our unit of learning this half term is 'Explorers and Adventurers'.
This half-term Year 3 will be taking on the role of explorers in our IPC lessons. We will be using maps, atlases, globes and digital mapping to explore a number of locations across the world: from our own local area to a small village in South America's Andes. The children will have the opportunity to learn about different climates, cultures and landscapes, while finding out more about the amazing people who reside in other countries. They will also learn about some of the explorers and adventurers from history, and how their incredible discoveries changed the world.
In Geography we'll be finding out:
How to use different types of maps to locate countries across the world

How digital mapping can be used to explore their local area

Understand geographical similarities and differences by studying the human and physical geography of a region of the United Kingdom and a region within South America
In History, we'll be finding out:
About explorers and adventurers in the past

About how these explorers changed the world

How to answer simple questions about exploration

How explorers told the time and navigated at sea
Science
Our unit of learning this half term is Forces and Magnets
In this unit the children will
compare how things move on different surfaces

notice that some forces need contact between 2 objects, but magnetic forces can act at a distance

observe how magnets attract or repel each other and attract some materials and not others

compare and group together a variety of everyday materials on the basis of whether they are attracted to a magnet, and identify some magnetic materials

describe magnets as having 2 poles

predict whether 2 magnets will attract or repel each other, depending on which poles are facing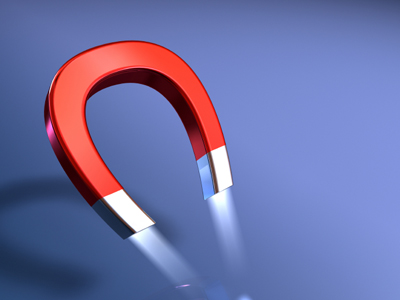 Programs for home study
Hit the Button: Quick-fire questions on number bonds, times tables, doubling, halving and division to help children learn essential facts
Letters and Sounds on Topmarks: A variety of games, stories and rhymes to support children with phonics.
Galactic Phonics: Phonics, spelling  and other literacy worksheets to revise letters and sounds from Key Stage 1 and learn new spellings for Key Stage 2. 
Doorway Online: Free educational activities to support children with reading, spelling and maths.
Storyline: A variety of stories for your children to listen to, read by professional actors.